Wedding Materials
My fiance and I are getting married in July! Here are the wedding materials that I was tasked with creating. The theme of the materials is a fun take are the traditional art-deco style.
These are invitations to my up-coming wedding in July with my wonderful wife to be.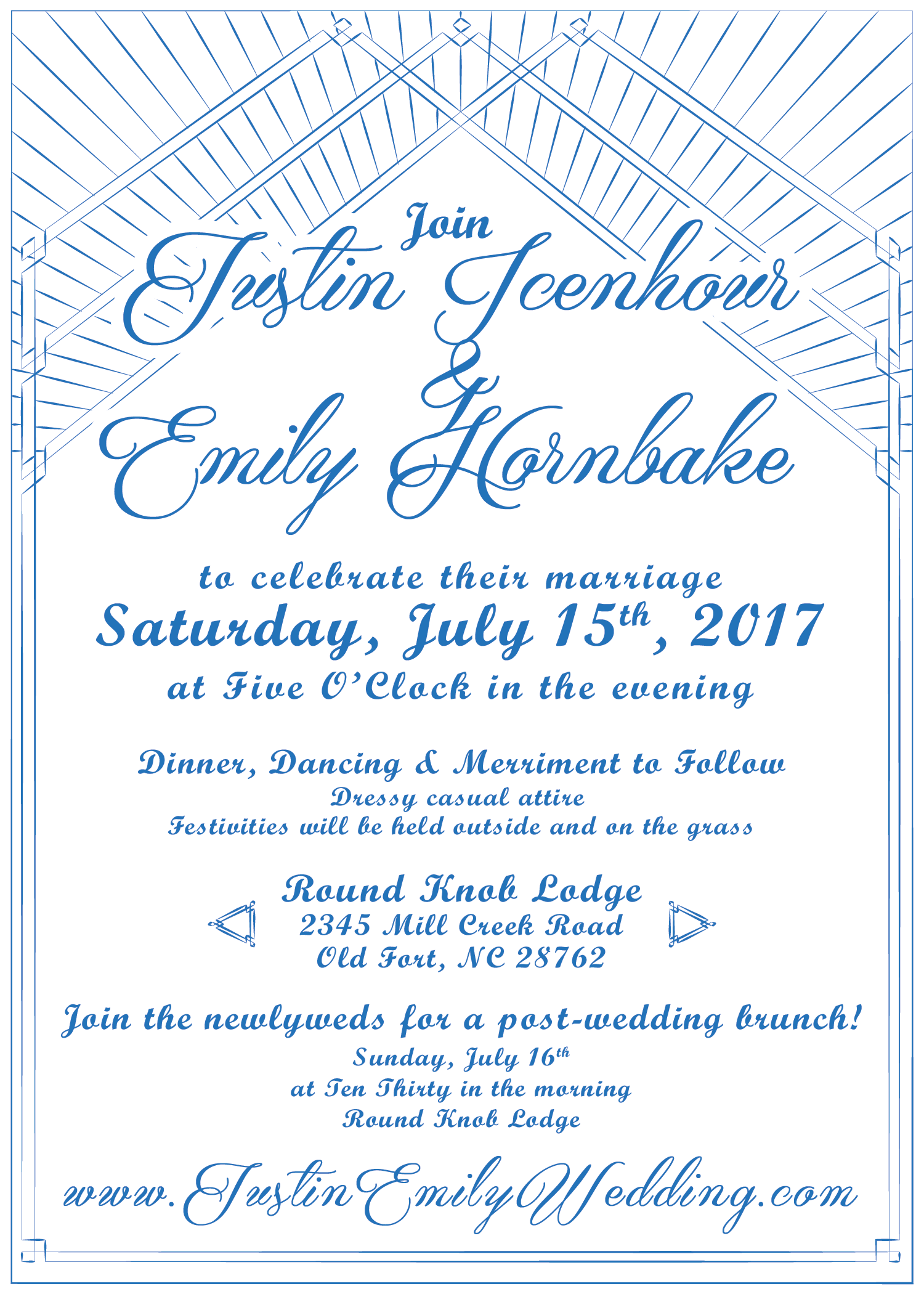 Cards to mail-in R.S.V.P. to the reception.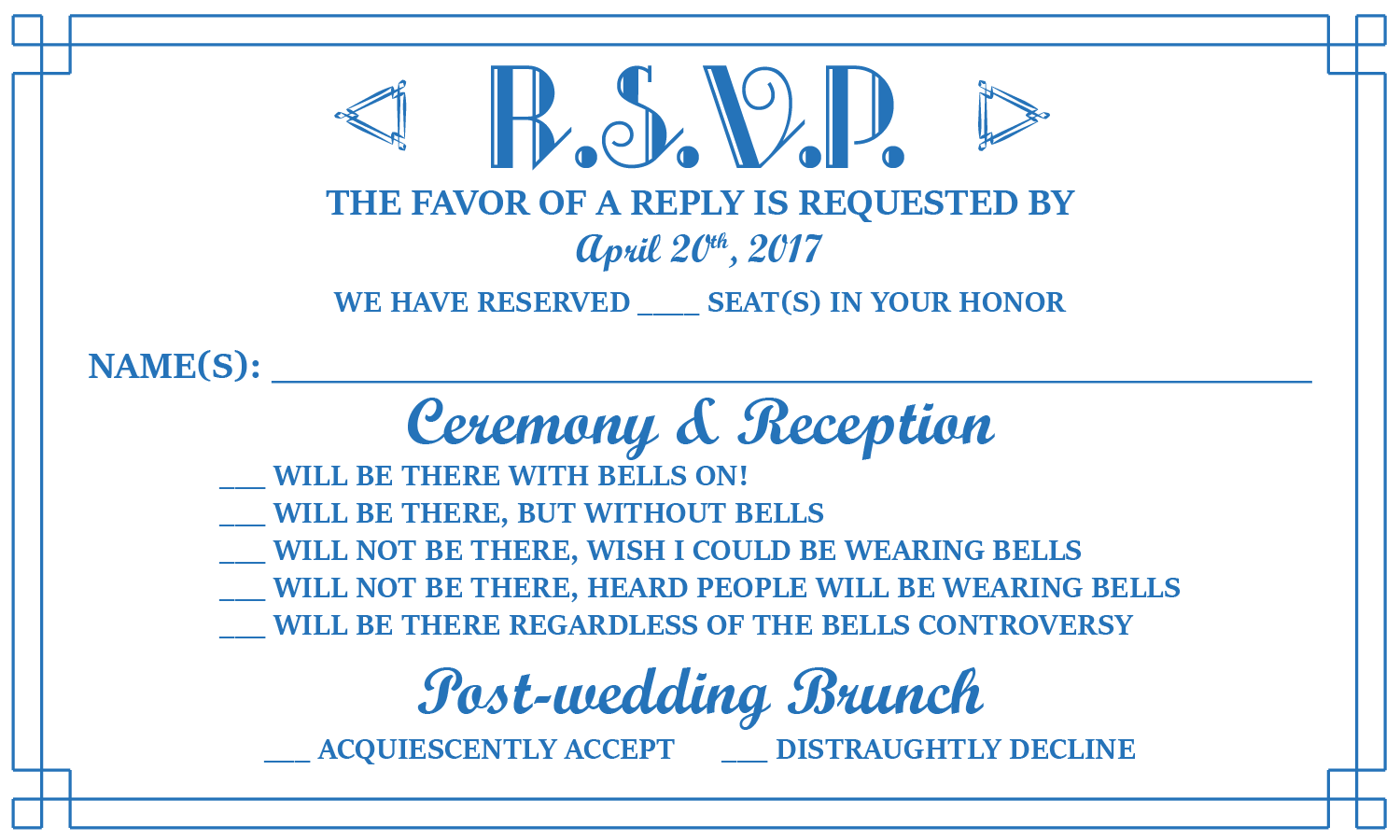 Welcome Dinner Invitations
Invitations to the welcome pre-wedding day welcome dinner to welcome everyone from out of town.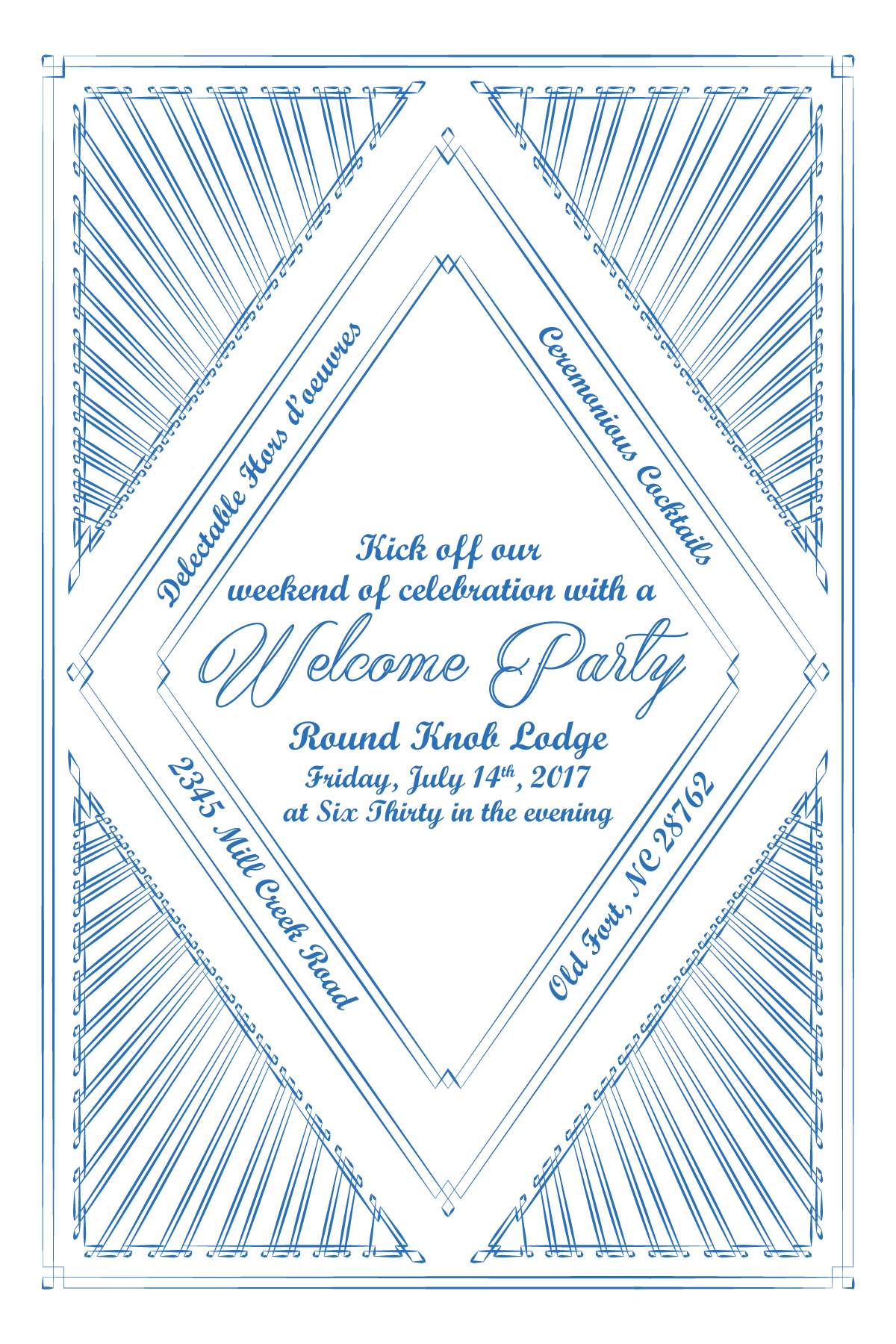 Cards to mail in R.S.V.P to the Welcome Dinner.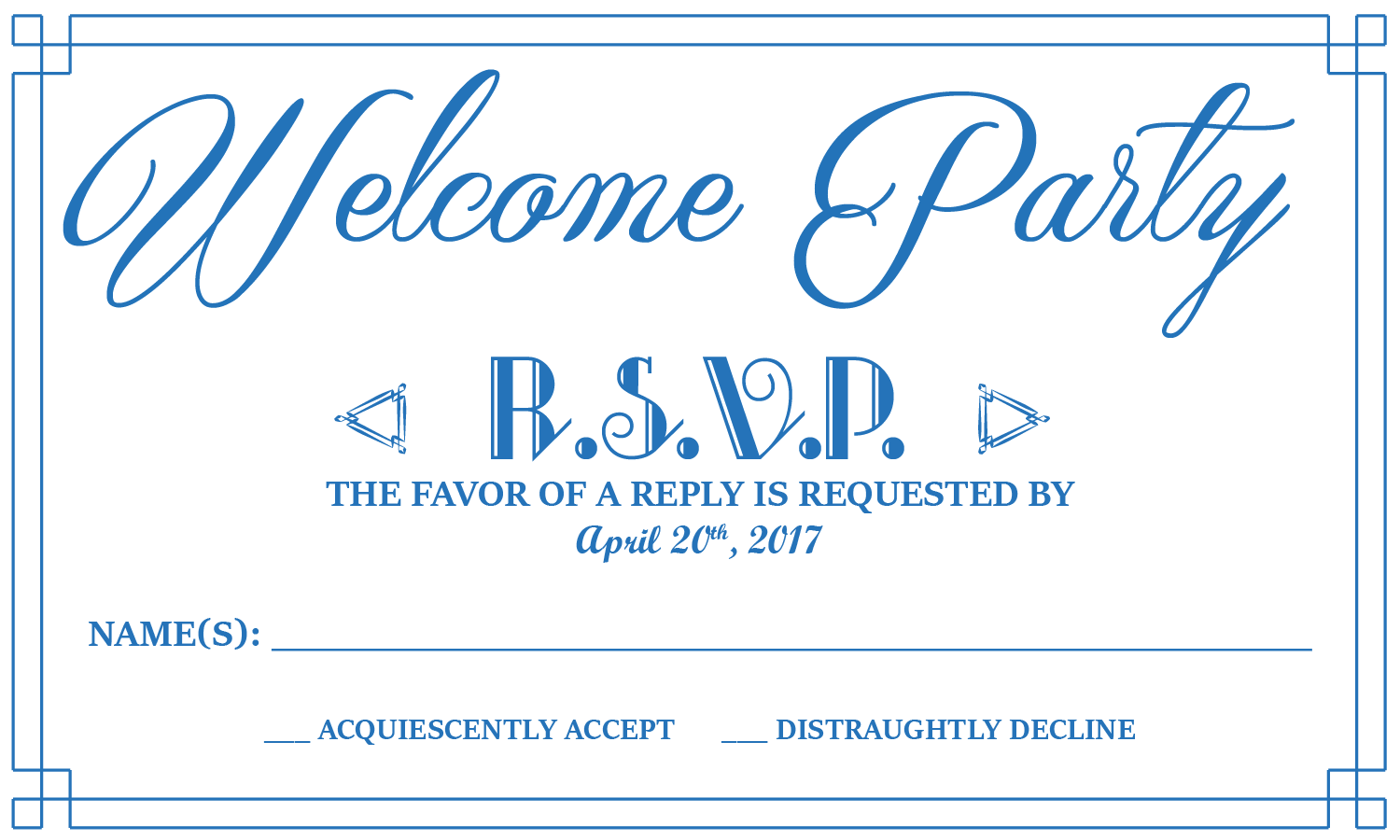 Accommodations Card & Map
Card listing near-by attractions and accommodations.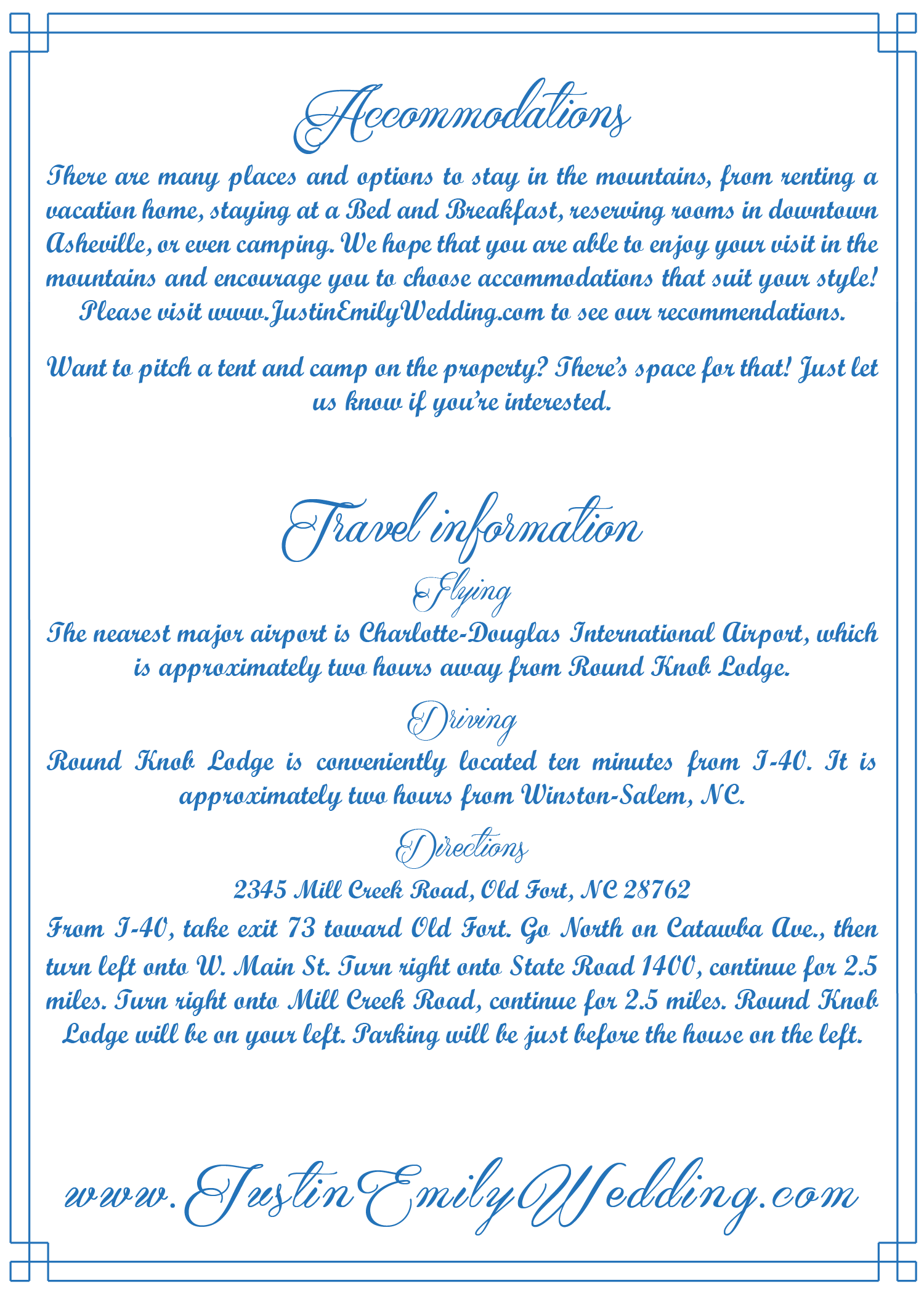 Back
Card showing a hand drawn map of the immediate area around the lodge.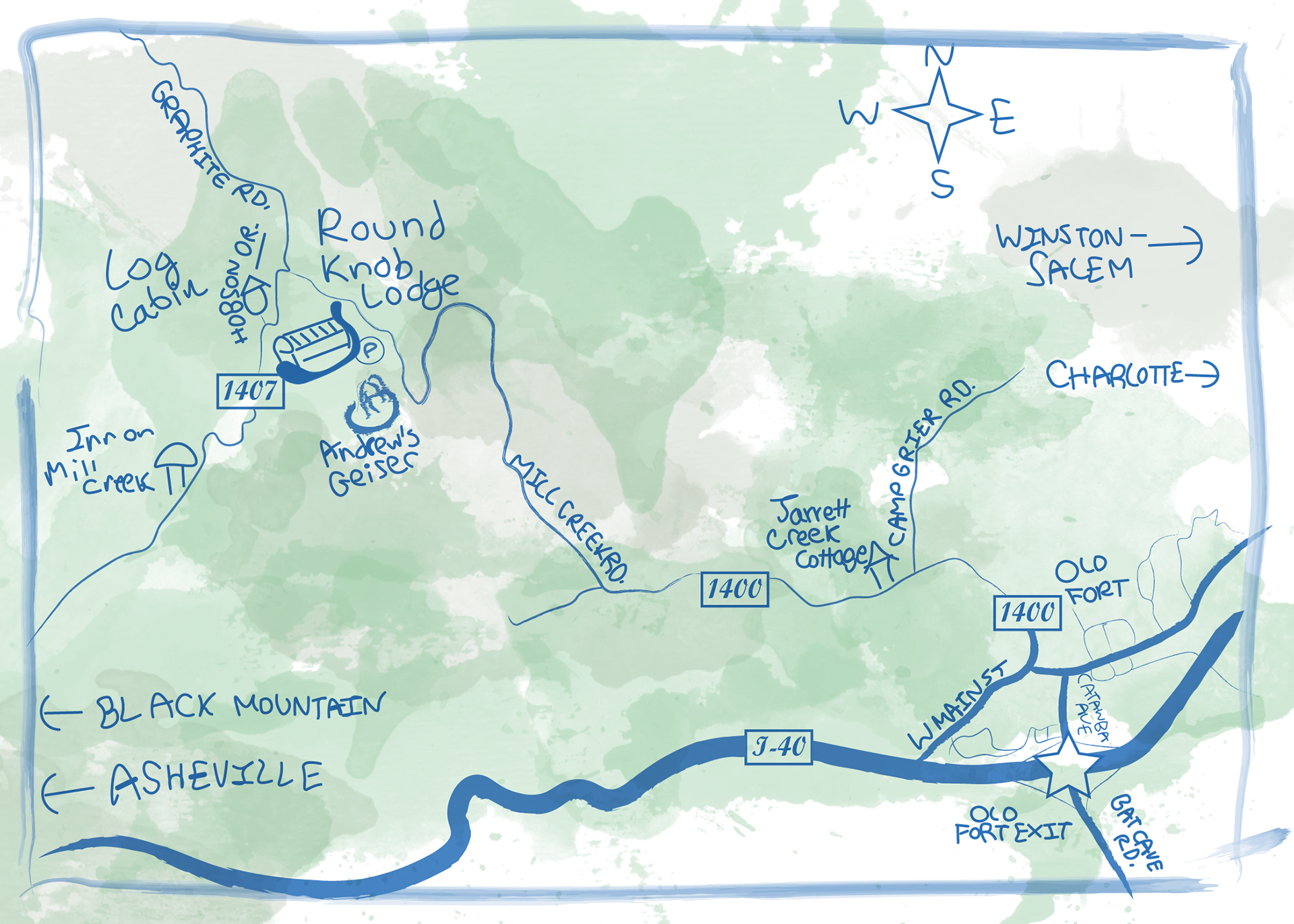 The Save the Dates below are a maze! See if you can find your way from the top to the bottom!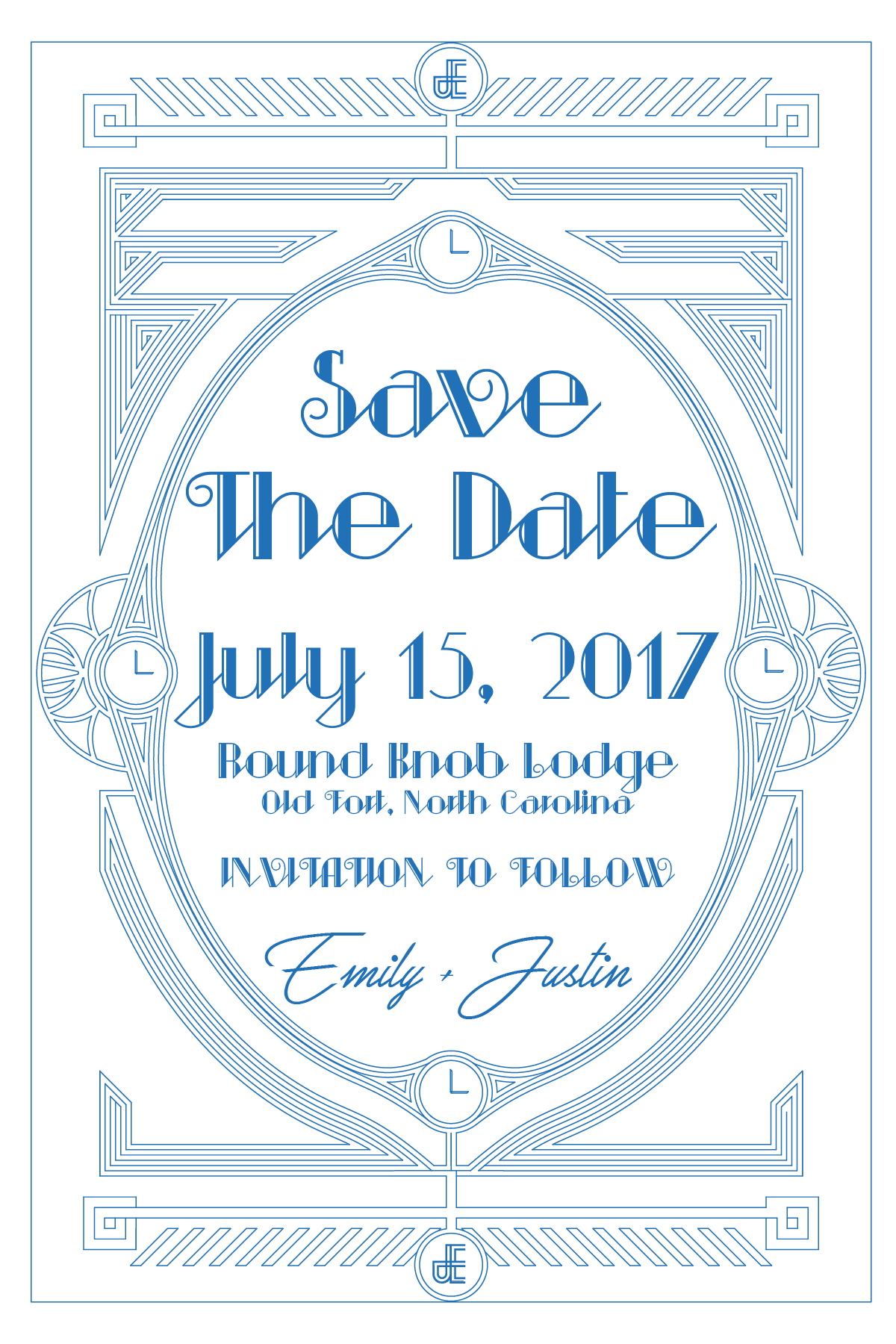 Check back for more as the time gets closer!