Plywood Chair
This was a project for Design Processes class at Ivy Tech Community College. The goal was to create an ergonomic chair using no more than a single sheet of plywood (additional hardware acceptable).
As you can see, the entire chair is designed to act as a spring and flex when someone is seated, relieving extraneous pressure from the spine, all the while maintaining a striking aesthetic.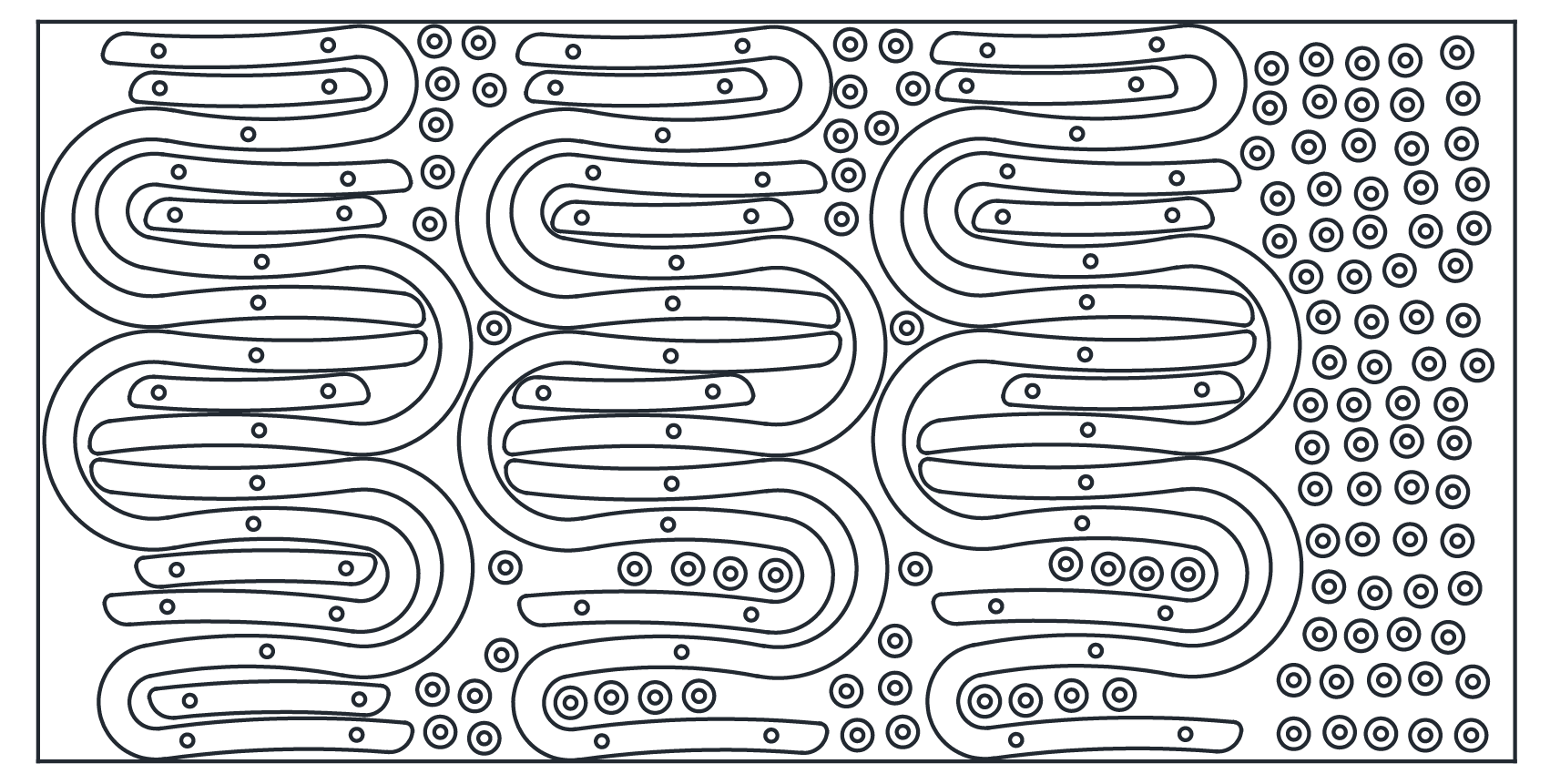 The chair contains twelve sprung-ribs, fifteen support-ribs, one-hundred and thirteen spacers, sixteen washers, eight bolts, and four 1" dowel rods and is held together by tensioning the bolts at each end of the dowel rods. It was necessary to layout the paths in AutoCAD manually because the automated functions in VCarve Pro were insufficient and could not properly calculate a non-interfering path.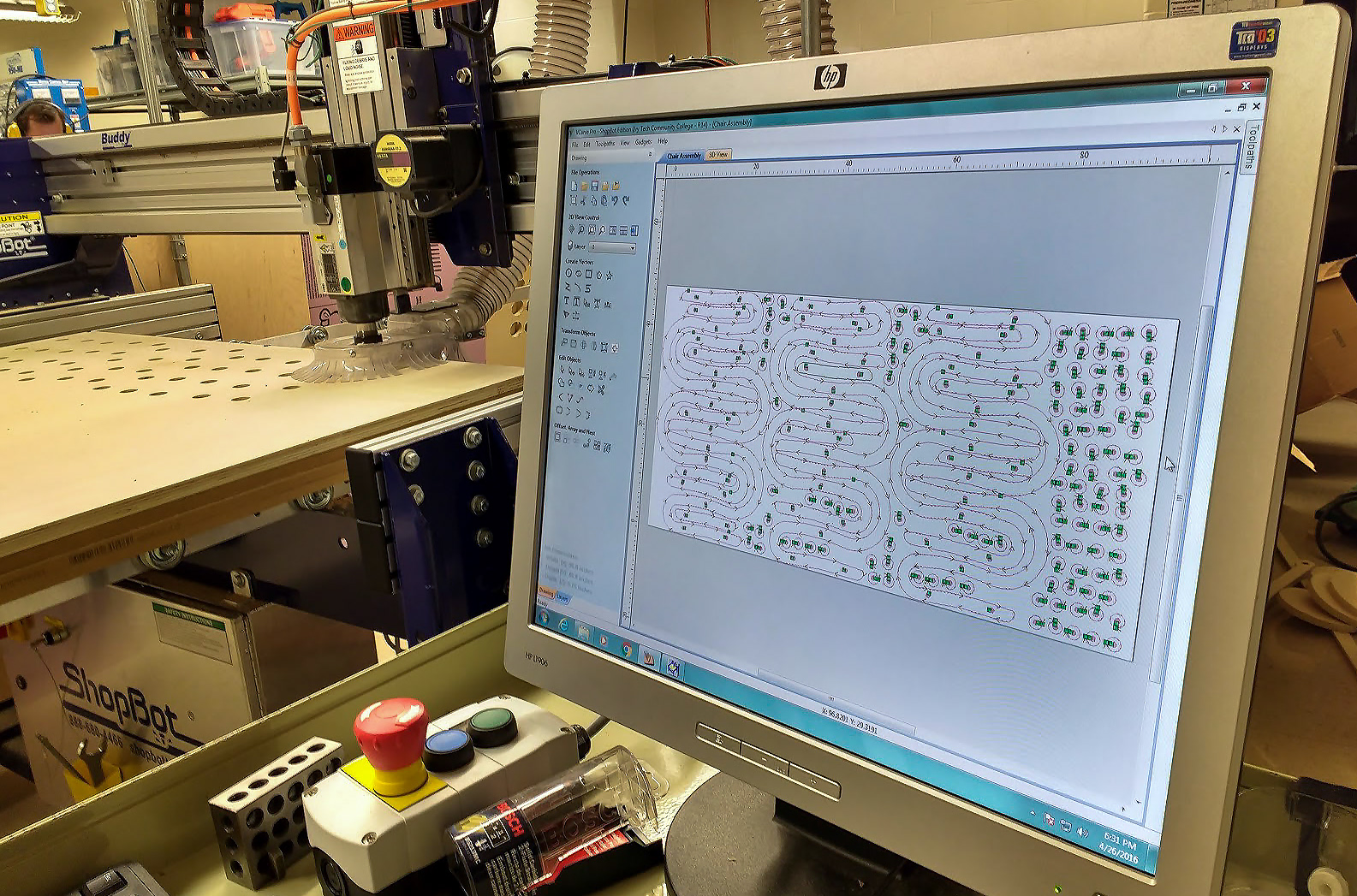 Once the layout was created the design was loaded into VCarve Pro and the paths were correctly calculated.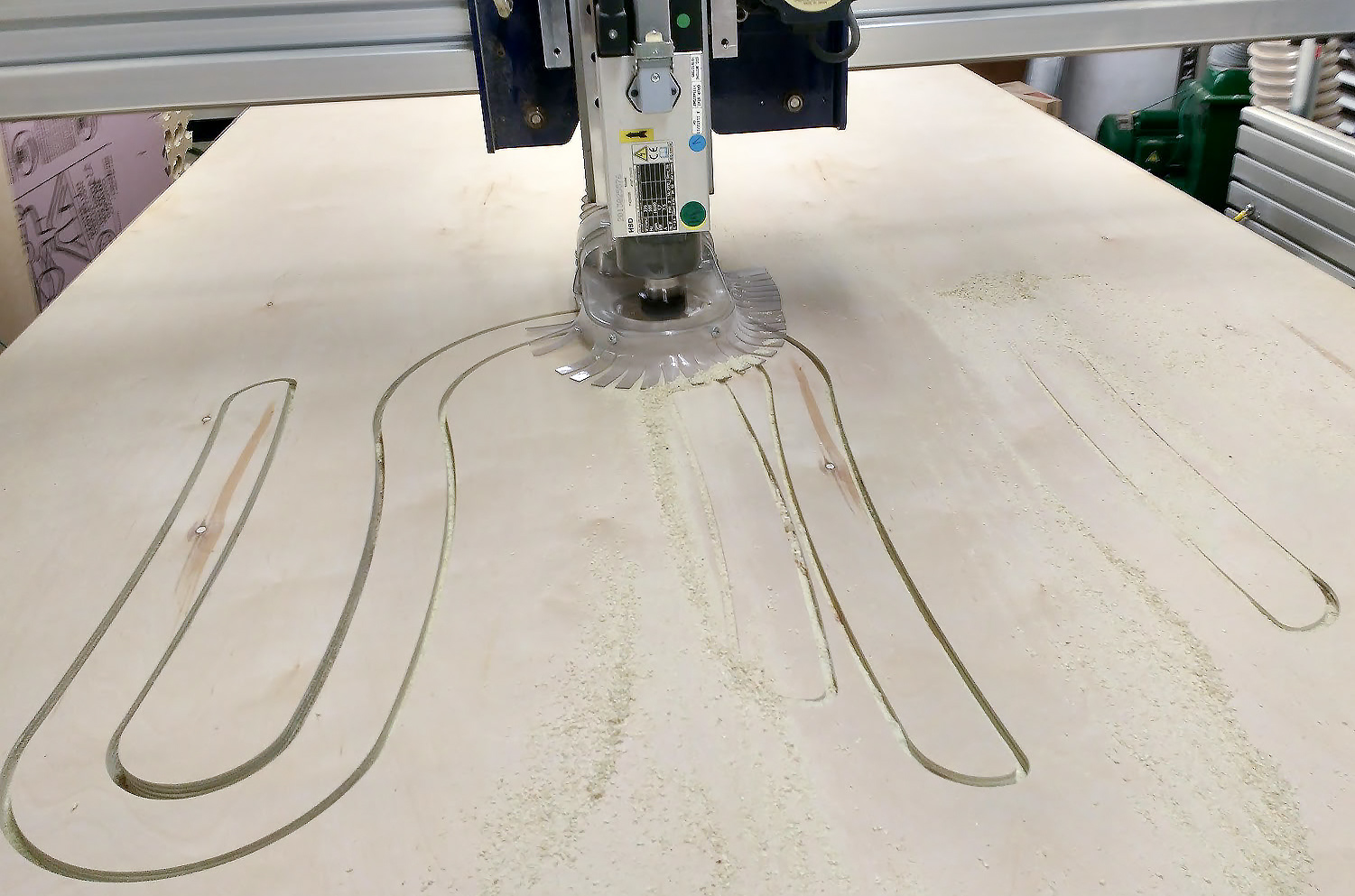 Taking nearly 8 hours to complete, the Shopbot routed the design from the plywood.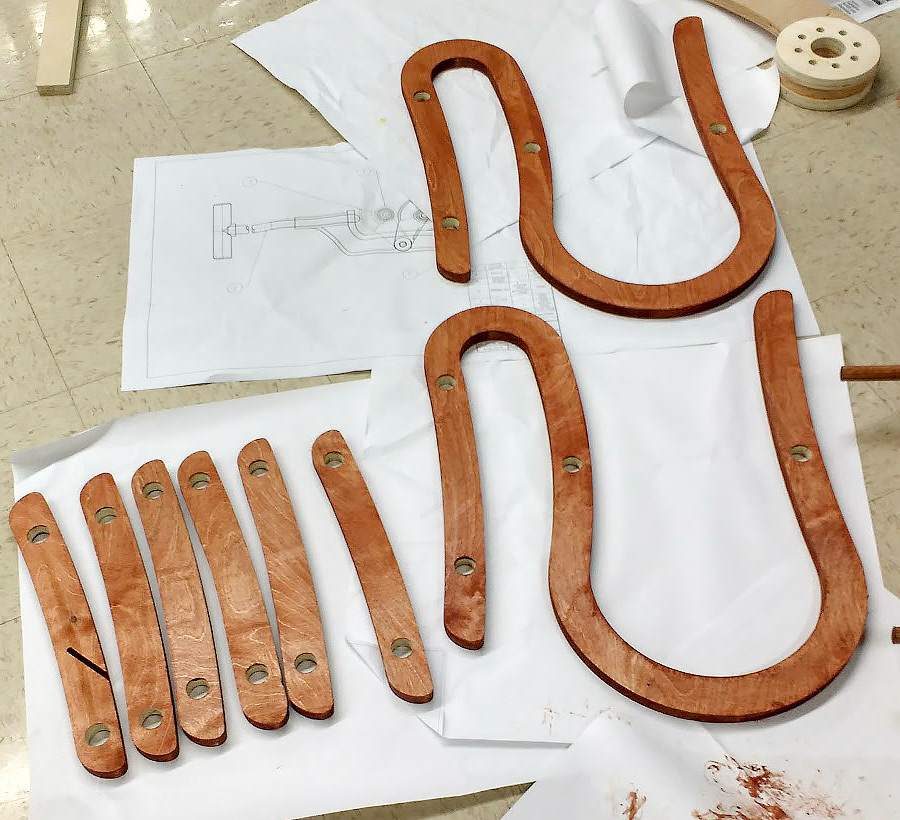 To finish the design, sanding and staining were in order. Using a beautiful mahogany stain for the ribs and a light cherry stain for the spacers.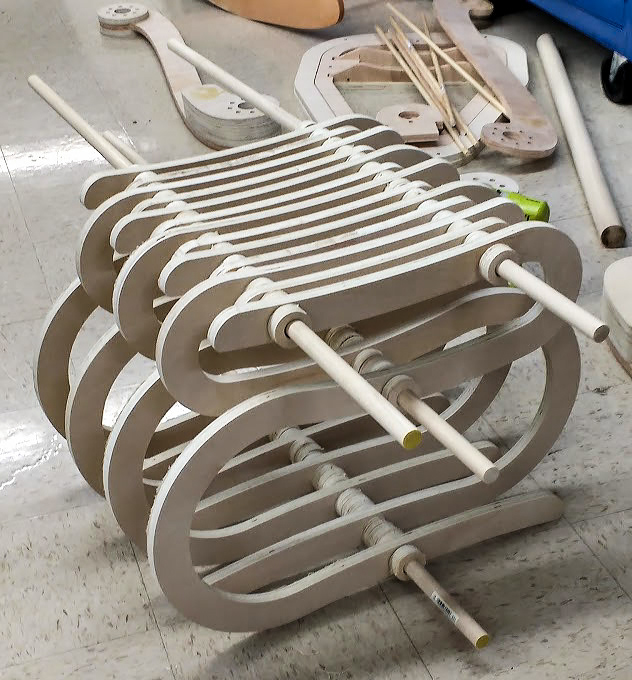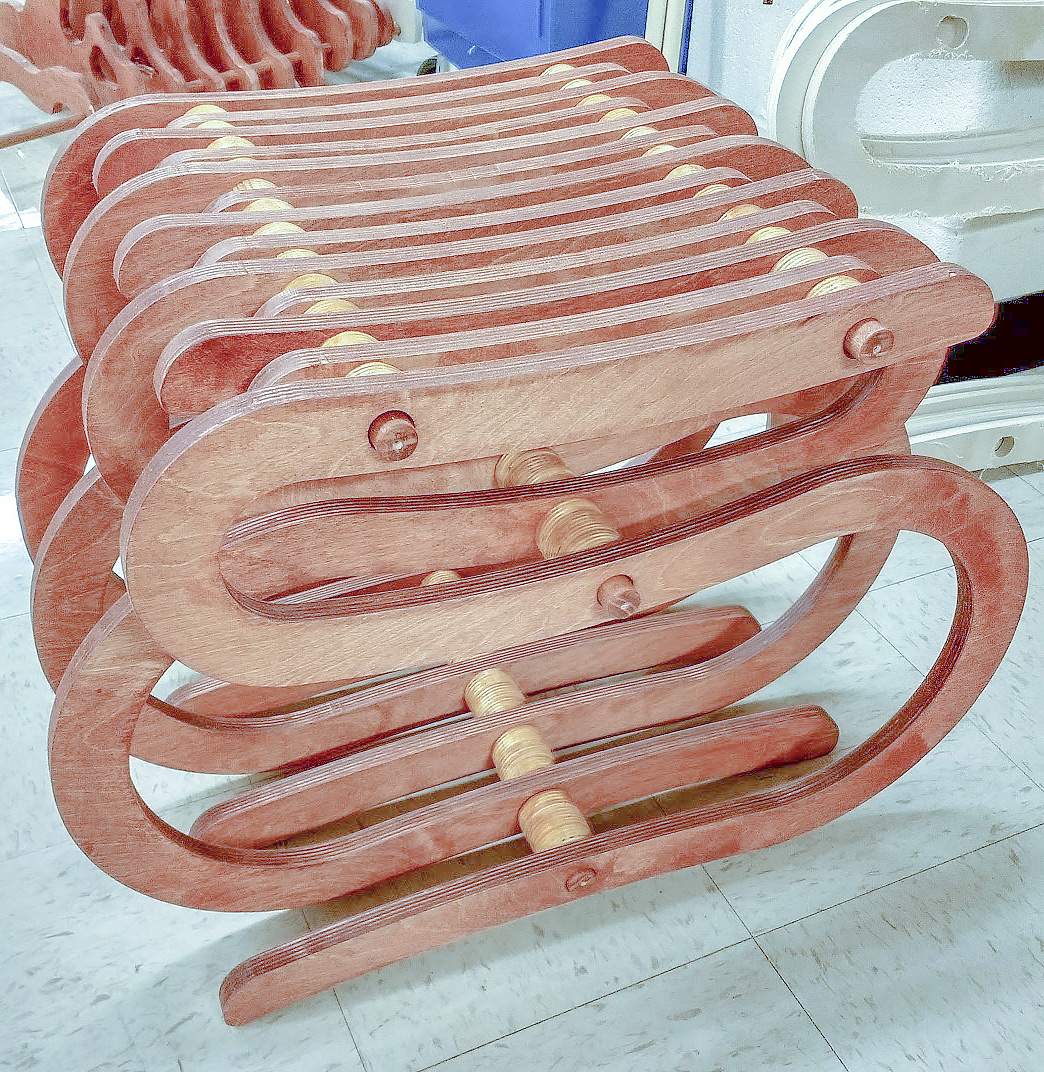 After a day or two of drying it was set out to auction for charity.